Tired of the tumult, noise, cars, always have a thousand things to deal with …?
Need a change, need sunlight, a quiet and friendly area, away from the city where you can be pampered, enjoying a little cool drink in the country, under the palm trees?
Leave your clothes in the closet!
We are waiting for you !!!
We welcome you in our naturist guest house, and invite you to live a lovely rural experience, between mountain and sea.
Let's relax and enjoy Andalusian lifestyle… Sun, walk architectural and cultural discoveries, but also tapas, local deli meets, fine wines and parties, or simply idleness in the shade of the trees on a deckchair or a hammock, on the shaded terraces or in the hot tub… Enjoy friendly the bar catering by the pool.
Participate in the life of the Finca: in the heart of nature in spring you can pick the loquats, sweets and sour. The grapes are ripe in July, the almonds in August, and the olives as early as September. Go visit the Frogs in their little pond in the middle of the permaculture garden.
The enchanting charm of themed bedrooms, the intimate character of the place and the welcome reserved for you also make a great place for a first naturist holiday smooth experience.
Your children are welcome from 14 years

.
Johanna and Laurent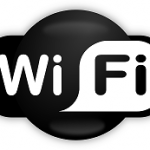 Treat yourself to a dream naturist holiday from 40 € / night!